Oscar & Emmy

Oscar and Emmy are the newest additions to "the flock"; they were added on May 2nd. They're both whitefaced gray cockatiels, Emmy is split to pied. Their previous owner, Peggy, got them from a breeder who said they made excellant parents and have beautiful babies.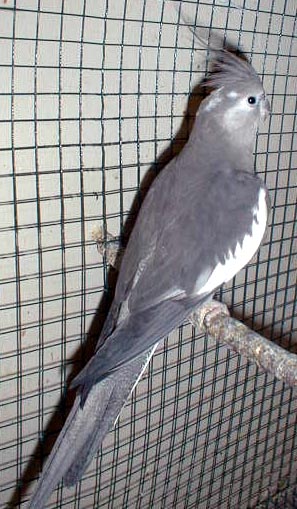 .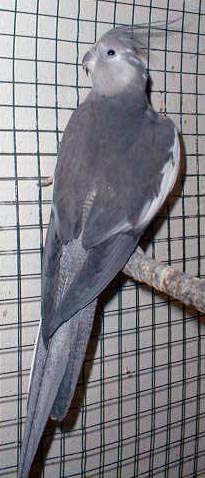 Emmy's a gorgeous bird; she has one of the nicest looking tails I've ever seen on a 'tiel. Okay, that sounds strange, but she does!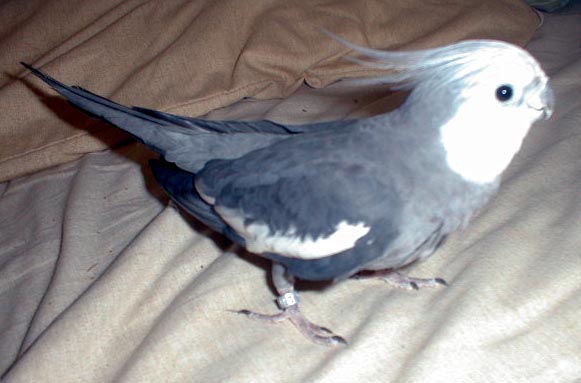 Oscar is a beautiful whitefaced male; normal gray whitefaced males have always been a favorite color of mine, and Oscar is no exception.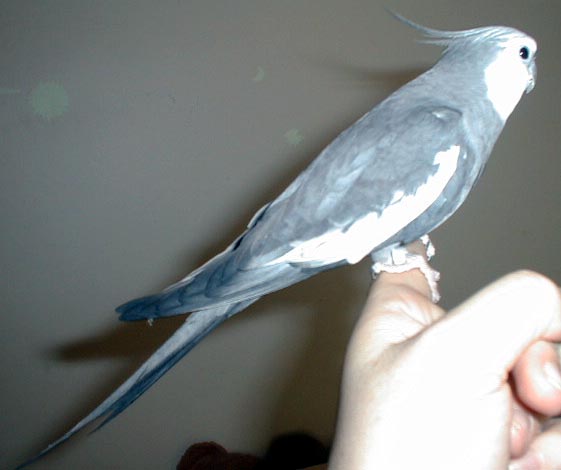 Oscar isn't really tame, but he likes people and loves to whistle back and forth. I was suprised when, after he escaped from the cage, he let me pick him up and set him on my finger. He sat there quite pleasantly while I brought him back to the cage and set him next to his mate.

Emmy, on the other hand, would rather I not bother her!