Pickles has a lot of personality, and is quite the little mimicker; he doesn't talk, but does a variety of noises, from the phone ringing (not MY phone... Mariann, what does your phone sound like?!?), to what I believe are baby budgie noises, as well as various chatter and other noises.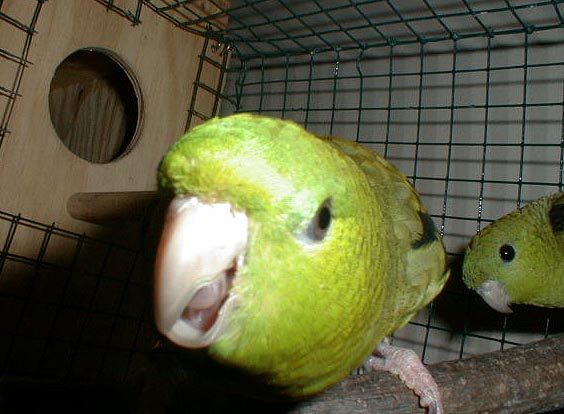 Pickles does get in his little aggressive moods, apparently especially when they're nesting. This is the point when I gave up trying to take anymore pictures...
They're a proven pair, according the Mariann they had two clutches of 5 babies for her. They'll eat ANYTHING and love variety. They've quickly become one of my favorite pairs... They have a lot of personality and interesting mannerisms!